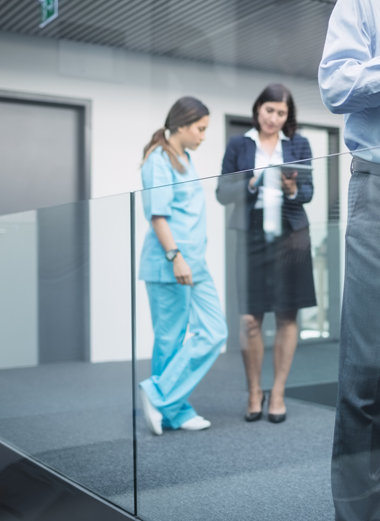 Giresun's largest private health investment Private Giresun Ada Hospital was established in 2009 with 23 doctor partners with the aim of providing quality health services to Giresun and neighboring provinces. Private Giresun Ada Hospital, where many firsts were experienced, has continuously improved itself on this path it set out to provide qualified health services to the people of Giresun. At the point reached today, health services have started to be provided not only to those from Giresun but also to those from neighboring provinces and neighboring countries. Giresun has started to become a province that receives patient referrals rather than referring patients.
Our hospital, which started its activities in 2009 with 123 beds and 22 intensive care units, is constantly improving itself in accordance with the requirements of the age and the needs of the day and is on its way to becoming the largest private health institution in the region with 200 beds and 62 intensive care units.
Private Giresun Ada Hospital aims to become an important reference center both nationally and internationally with its modern architecture, smart building technology and advanced medical equipment.
200 yatak kapasitesi

62 yataklı yoğun bakım ünitesi

Erişkin Yoğun Bakım: 28

Koroner Yoğun Bakım: 11

KVC Yoğun Bakım: 5

Yenidoğan Yoğun Bakım:18

Uzman Hekim Sayısı: 40

Acil Hekim Sayısı: 8

34 poliklinik odası

4 ameliyat salonu, (1 tanesi açık kalp ameliyatı yapılabilen)

15 bin m²'lik kapalı alanı

4 bin m²'lik açıkı alanı

Geniş otopark alanı

450 kişilik istihdam kapasitesi
Koroner Anjio – Stent – Balon işlemleri

Koroner By-Pass (Açık Kalp Ameliyatı) – Kalp Kapak Ameliyatı

Kalıcı Kalp Pili Takılması

3. Basamak Yeni Doğan Yoğun Bakım hizmetleri

3. Basamak Cerrahi – Dahili Yoğun Bakım hizmetleri

2. Basamak Koroner Yoğun Bakım hizmetleri

Gözde Lazer Tedavisi – Retina Cerrahisi

Ürolojide Lazerle Kapalı Taş Kırma Operasyonları

Obezite Cerrahisi

Tüm Cerrahi Branşlarda Kapalı Cerrahi Operasyonlar